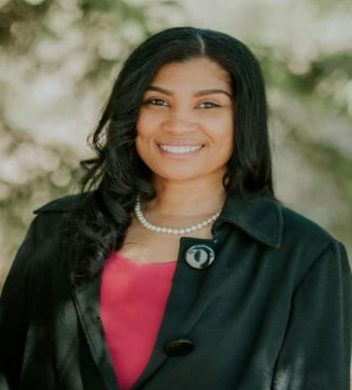 MEET


CHARO EARLE, RDH,
CLINICAL SERVICES MANAGER
What makes me uniquely me? As my mother's only child and the youngest of my dad's five children I have seen and lived a life filled with drama, loss, love, and laughter. Being raised by a single mother forced me to grow up faster than most. When my mom was working, in school, or just out, I learned at an early age to be independent, strong, spiritual, and responsible for myself. I tried to trail my family members when I could but many of my cousins and siblings were going places and doing things that I was too young to do. So, often I felt alone. I coped by reading, listening to music, sitting on the porch in the rain, and I was obsessed with the Moon, it lifted my spirits. I would look at it through my telescope, mesmerized at how every night it was a different size.
 But mostly I could count on the Moon to always be there for me when I needed it. I would dream about what else was in the universe and as silly and cliché as it sounds, it gave me inspiration to reach for the stars. Even to this day, I still feel comforted when I look at the Moon. 
At 6 years old, I joined the Boys and Girls Club of Southeastern Detroit. The entry age was 7, but since my grandmother signed up two of my older male cousins the membership coordinator allowed me to join, too, since she saw tears running down my cheeks. The nice coordinator had empathy for me and allowed me to join but she had sworn me to secrecy regarding my age in case anyone asked.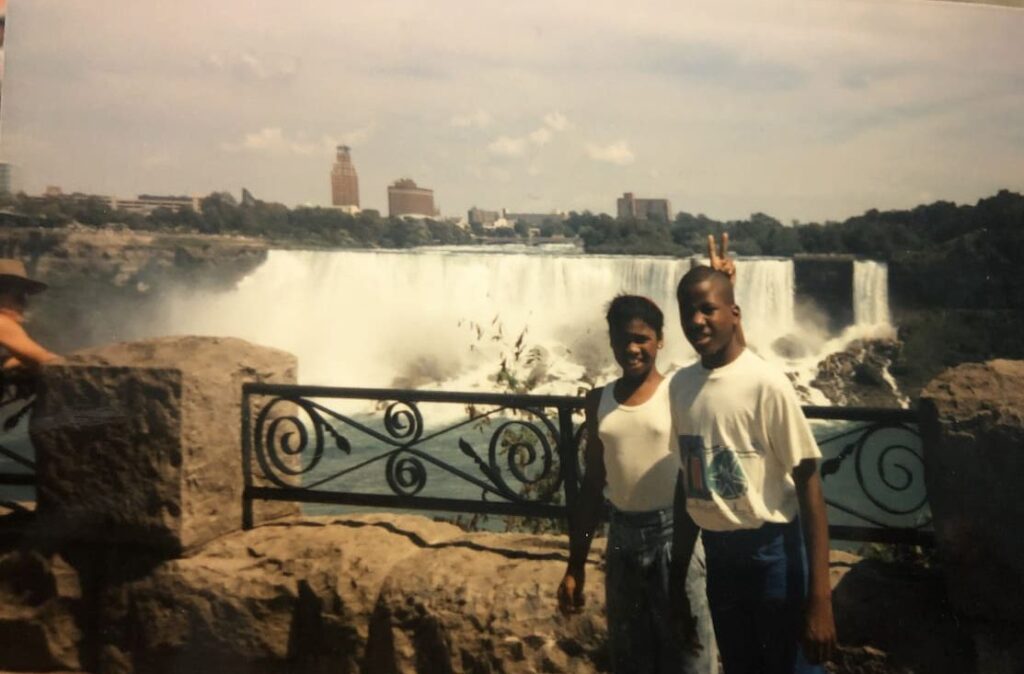 My face lit up and I was so happy to also be a member of the club. I looked forward to making friends, fun activities, and just being a part of something. This was going to be my new home away from home every weekend and all summer long.
Well, the first couple of weeks were going as well as could be expected. I followed my cousins everywhere and did not leave their sides. It was okay at first but then the boys were over their little girl cousin cramping their style, so they told me to scram. This began my first lesson of getting out of my shell and forced me to be social and meet new people on my own. I was so uncomfortable and scared, but I had to prove that I was independent and did not need my cousins to take care of me. Therefore, I sucked it up by going into the game room, arts and crafts room, signed up to play softball, and even sat with new kids during lunch. Over the next couple of weeks, I made a friend and would even buy her snacks with the money my mom had given me for lunch. When my mom picked me up at the end of the day, I would be starving. When I told her that I did not eat enough because I shared my food and money with the girl, she was proud of me for helping others but cautioned against allowing people to take advantage me. Well, mom was right. Once I stopped giving away my food and money to the girl, she stopped talking to me. That was a learning lesson that I experienced at an early age, however, it did not stop me from wanting to help others. It did open my eyes to the kind of people that I may encounter and how I should interact with them.
Finding my career also started at a youthful age. My first dentist was a female who was smart, direct, confident, and patient with me.  Every time I would visit her office, she would show me the instruments, explain what the treatment would be, gave me toys and books, asked how I was doing in school, and genuinely showed she cared about me. I looked forward to going to the dentist. She is the real reason I entered the dental field. At 12 and a junior in high school, I volunteered a few hours at my mom's friend's dental office to shadow the assistants and get some real-world insights. Many years later while waiting to enter hygiene school, I was working at a shoe store in the mall where there was a dental office. I stopped in every two weeks and bugged the dental assistant coordinator for six months to hire me at minimum wage just so I could get hands-on dental experience. One day I stopped in and she finally had an opening for me. My persistence had paid off. I was beyond thrilled as the stars were beginning to align for me. I had no idea what I was doing – no real patient experience, let alone how to take x-rays. But they took a chance on me. This office was a fast-paced, 80-percent state funded, walk-in only ten operatory clinic that was open mall hours, seven days a week. We had as many as 15 staff members at any given time. This did not bother me as I was able to use my customer service skills from working in the shoe store the previous two years and applied that experience at the dental practice. I was used to the hustle and dealing with different personalities. However, I was the new kid on the block and had to dive in headfirst. I had to have the sink-or-swim mentality. It was a lot in the beginning, but I did not give up. I wanted to swim and learn as much as I could to be successful. I enjoyed the team atmosphere and earned my place amongst the tribe.
That experience provided more than just a lesson for how to be a dental assistant. It offered knowledge for how to communicate with colleagues, align with doctors, present treatment plans, educate patients, make the best of what supplies we had, pivot when things were broken, and manage time wisely. The two years that I worked in this practice really aided in my success during hygiene school and as a professional today.
It molded me into a resilient clinician, and laid the foundation for helping others in the dental field.
After hygiene school, I worked for a large DSO where practices were also mall-based but only accepted PPO and Fee-for-Service. While working in this practice for seven years, I had the pleasure of working with one of the best, clinically talented doctors and well-organized team members that I ever met. He was a true leader and mentor who supported my educational goal of earning my master's degree and he encouraged my continued career path by writing a recommendation letter for dental school. Our office enjoyed regular team bonding activities. We were a tight-knit unit, celebrating holidays, weddings, childbirths, and birthdays together along with our families. Our practice was one of the top producing practices in the company and was used as an example to train others. As a lead hygienist, I had additional responsibilities, higher performance goals, and opportunities to volunteer in the community. That was nice, but I felt unfulfilled. I had so much more to offer others and my gut was telling me to seek out new opportunities.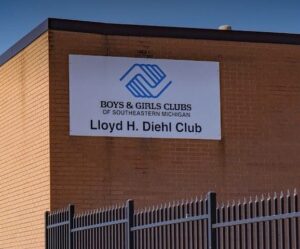 I applied for a regional hygiene leadership position. Unfortunately, they hired someone outside the company. I was extremely hurt but not discouraged. I continued to be faithful and leaned on the understanding that when one door closes, another one opens. And it did when six months later I was hired by the founders of a larger DSO where my role would be much greater.
Over the next 12 years, I grew professionally, taking on additional leadership roles at my new company, using my experience to help clinicians deliver quality patient care, improve their confidence, and continue to grow and thrive.  Over that time, the dental field was moving toward technology and advancing clinical care, so I had to embrace the change and gain the knowledge for myself in order to continue leading teams and being of service. Giving back to others is my true happy place. Whether it is volunteering, fundraising, donating, educating, training, or just offering a kind word and listening ear. If I see someone in need I immediately want to help. We are all connected and are one in this world.
Through the grace of God, I know that I would not be where I am today and where I want to be in the future without the help of others.
I know what I am called to do –
Helping other people is my passion and purpose!