At NADG, we stand united in celebration of our differences and respecting what makes each of us unique. We are proud of the women within our organization who are making a difference in dentistry, championing servant leadership and exemplifying best-in-class patient care.
What Inspires You? When Did You Know That You Wanted to Pursue A Career In Dentistry? What Is Rewarding About Your Career?
As I walk down the hallway with my young patient to our 'treasure chest' of goodies, I smile to myself. That was me at 5 years old, seeing Dr. Bob as his little patient. The very same letters still hang over my head, "Grove Dental." Back then, the walls were covered in a wallpaper with a palette of avocado green, maize yellow and burnt orange of yesteryear. I have fond memories of going to the dentist as a child but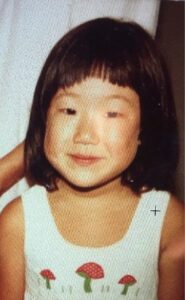 would have never imagined becoming a pediatric dentist at the very place where I was a patient.
My Chicago roots kept me here. I attended college at the University of Chicago and received my dental education at the University of Illinois at Chicago. When I was ready to be a pediatric dentist, joining Grove felt like the best fit. And after more than 17 phenomenal years, I am still here. Grove has served the Chicagoland community for over 50 years and is unique in that it was at the forefront of the multi-specialty, multi-location dental practice model. Grove's origins began in 1968 with 3 dentists, eventually becoming 4 locations with over 30 dentists and 250 team members. In 2019, the group affiliated with North American Dental Group, with an even greater network of dental practices in the East and West.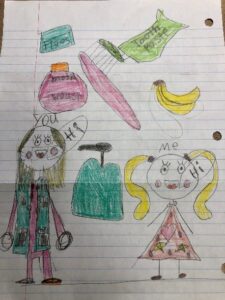 Most of the time when people ask what I do, I reply enthusiastically with "I'm a pediatric dentist." Oftentimes, the reciprocating facial expressions are of bewilderment. They say, "God bless you, why would you choose to do that?" Then I get to share all the reasons of why I absolutely love my job. Our days are filled with interacting with so many remarkable people and patients. This includes our many infants, children, adolescents and people with special needs and abilities patients. We have the privilege to follow our patients through their formative years and get to appreciate their distinct personalities, stories, and dreams. My youngest patient is just a few days old, and my oldest patient is in his sixties. One of the best parts of my job is the small but meaningful victories, such as helping a new patient get comfortable enough to sit in the dental chair for the duration of the first visit. When our team is able help the patient overcome some of their fears and anxieties (and their parents' too), it is truly an incredible feeling.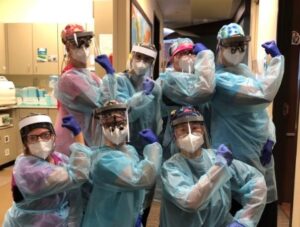 Working with my team continues to be an incredible journey. Despite the challenges that. dentistry faced with the coronavirus pandemic, my team was able to navigate and adapt to provide the best-in-class patient care. This year will be forever marked in our memories, and we will remember that we got through it together, with care for our patients and each other as top priority. For this, I will be eternally grateful. We work together like a well-oiled machine. From our years of closely working together, we have developed the ability the communicate with quick glances, and sometimes without uttering a word. On occasion, we have been known to spontaneously belt out in unison, "The Brushing Song" in tune and in rhythm.  I am constantly amazed by the empathy and enthusiasm of our team. We love any opportunity to engage with the local community through volunteer events and to support each other during times of difficulty. They say it takes a village to raise a child, and I say it takes a tightly knit team to deliver outstanding dental care.
At times, I come to work, fix my gaze on the "Grove Dental" sign, words that take me back to my childhood, but also represents something of my present self. It encompasses the years of change through the community that embraced me as a kid and has had a huge impact on my life. I am proud to say that Grove is a part of me, it is my community.