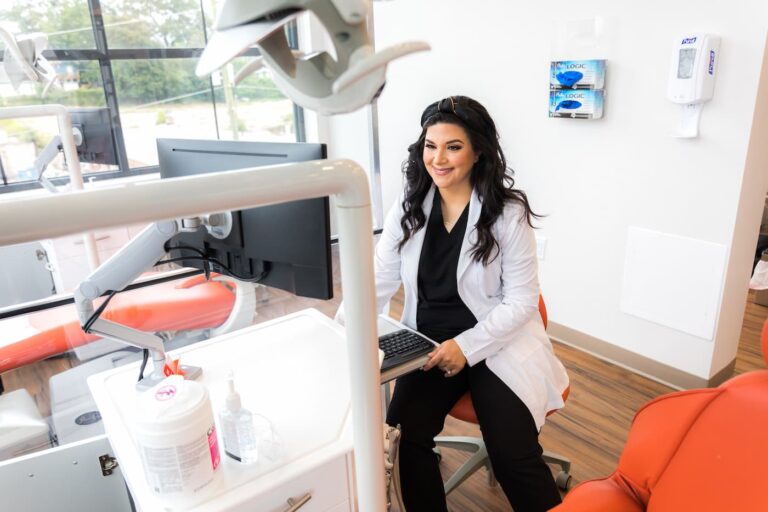 MEET


DR. FARAH KAR,
BRACES BRACES, ATLANTA
Many may not see the artistic connection between my previous career as a project manager in real estate development, and now as an orthodontist, but for me, the connection makes perfect sense. Ultimately, my driving force in switching career paths was to be in a more people-focused, creative, and collaborative environment. I have also always loved working with my hands. Creating a piece of art is so satisfying and rewarding.
ALL ABOUT BEING FANTABULOUS!
Recently at one of my clinics, we installed a chandelier that I handmade which took nearly a year to complete. I am so proud of this beautiful work of art because it not only brightens up the space and makes it even more attractive, but it allowed me to create a showpiece with upcycled materials. I used golden twist-ties and translucent gems, as well as the multi-colored rings that come from the ties used on patients' braces. This art piece illustrates how even orthodontic materials can be used to craft unique art. This cheerful centerpiece welcomes each patient upon entry at my clinic and represents the warm and friendly atmosphere that is provided by myself and the staff.
While creativity and self-expression have always been the driving force in my life, art has been the anchor. I have always been inspired by the diversity and freedom of art and the feelings and emotional responses it provides while experiencing it firsthand. Being a curious and perceptive individual has enabled me to observe the many ways art is incorporated into our lives. It has allowed me to witness and appreciate the beauty of everyday living. I love to experiment with mixed mediums, such as paint and chalk, as well as finding creative ways to reuse items that may normally be left behind or deemed unwanted. I can find beauty and inspiration in nearly everything, which has fostered a passion for creating spaces and experiences that celebrate the use of imagination and artistry. I have learned to intentionally pursue things that inspire joy and creating beautiful and healthy smiles is one of my greatest sources of both joy and artistic expression.
I believe my appreciation for art stems largely from my proud Persian heritage and the beauty within my culture. We have a rich history that has provided the world with priceless architecture, sculptures, and paintings. I also love to travel and immerse myself in the vast, fascinating, colorful kaleidoscope of cultures and art around the world. Exploring the myriad of traditions and customs of others around the globe brings me joy, hope, and inspiration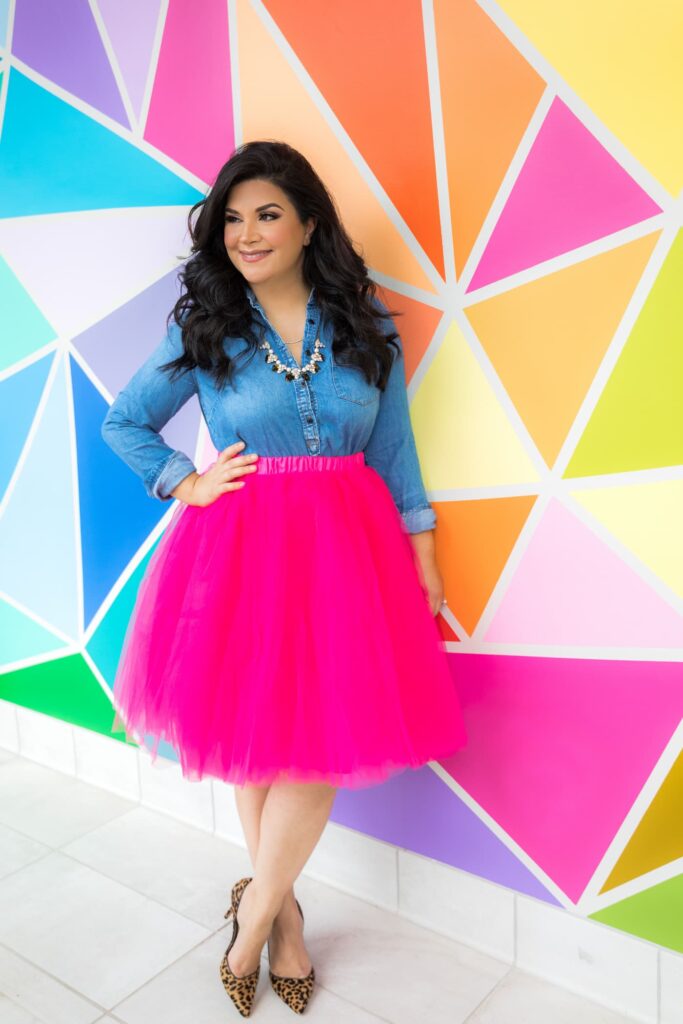 I committed early in my career to set myself apart from other orthodontic clinics making myself extremely accessible to my patients. Each is given my personal cell phone number and is encouraged to message me at any time if they have questions or concerns regarding their appliances or treatment.
A word I love and most often use is 'Fantabulous,' which to me means being one with your awesomeness.  I truly love what I do, and I genuinely love my patients and staff. I look forward to celebrating important milestones with them. I've shared heartfelt moments with my staff and patients. We've laughed and cried together. I get excited to gift them balloon bouquets and handwritten cards to commemorate the important events and occasions in their lives.
Ultimately, when I say we are committed to treating our patients and staff like family, I mean that wholeheartedly. I allow all these wonderful people to get to know me personally and I am sincerely interested in getting to know them. I believe one of my greatest assets is being an authentic person. I strive to provide an exceptional patient experience and work environment. I want the beauty and creativity of our clinics to reflect the passion and commitment I have for my patients, staff, and orthodontics. I am so fortunate and beyond grateful each day to be in my dream profession.
In all this, I reflect on the beauty and power of art to enhance the patient experience at the clinic. I love the opportunity and privilege to craft each patient's smile. No two smiles are alike. I take pride in utilizing my extensive training and education to provide the proper techniques and skills to expertly customize each patient's treatment. I want each patient to exude confidence and have a sense of pride and satisfaction during and after orthodontic care.
My philosophy is simple: Hard work, dedication, passion, and respect and appreciation for those we serve are paramount. Art inspires me every day and pushes my creativity to new heights.
Incorporating my love of art in orthodontics continues to bring me immeasurable joy and inspiration.
Now go channel your inner FANTABULOUSNESS.
Additionally, I have experienced diversity in the many roles I've held in my own life, which has encouraged me to discover and embrace art in some form or fashion at each stage. As a young undergrad student attending art school, I was inspired by my bold, genius, and unapologetic classmates. As a former project manager of a development company, I was able to find creative solutions to challenging issues by thinking outside of the traditional box. As a devoted wife, I have been able to incorporate my artistic visions through interior design and handmade gifts I have created for my husband. As a mother, I have had the honor and opportunity to inspire my beautiful girls to use their imaginations by exposing them to art in numerous ways. We love crafting together and my heart is so full watching them light up with excitement while working together to make new creations.
Finally, as an orthodontist, I have found artistic expression in the ability to create a personalized experience for each of my patients. When I design a smile for them, I am creating a piece of art that they will carry forever. I don't take this responsibility lightly. I am an avid learner and art is a universal tool that can be used to inspire and connect with others, regardless of background. I am passionate about creating a space that reflects the love and appreciation I have for art. I do not believe in artistic limitations. I am committed to embracing diversity in all aspects of my life. I believe our differences make us special and should be celebrated.
I am inspired by the strength, beauty, and power of women. I am so thankful to have had such positive female role models in my life who instilled in me the importance of loyalty, commitment, and drive. My confidence and creativity flourish in the presence of women. I aim to demonstrate the importance of taking pride in meaningful work and strive to empower my staff to embrace being the phenomenal women they are. I am so proud of their professional growth and dedication to our team and patients.