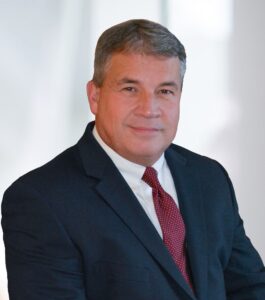 Pittsburgh, PA (May 11, 2021) – North American Dental Group (NADG), a leading dental support organization, has named Shawn M. Blake as its new Chief Operating Officer (COO). Blake will be tasked with bolstering administrative resources and business strategies to more fully support NADG's field clinical operations and improve patient experiences.
Blake moves into the COO chair from his previous role as NADG's Chief Information Officer (CIO), a role he had held since joining the company in November 2020.
"It is a new day at NADG as we enthusiastically renew our commitment as servant leaders focused on the 'field first,'" said NADG CEO Ken Cooper. "Under Shawn's direction, we will empower our dental practices to lead and deliver exceptional patient care at every office visit. Our practice teams will have the support and resources they need to do what they do best – practice dentistry and heal our patients."
Cooper said Blake will work closely with NADG's Chief Clinical Officer Dr. Frank Nia, a practicing dentist in Atlanta, GA, to achieve the company's operational goal of seamlessly aligning exceptional provider care with sound business approaches which leads to best-in-class oral care.
As NADG's CIO, Blake led all information technology and information security efforts and led a business intelligence team that provided data analysis tools and insights used to inform real-time business decisions. Prior to joining NADG, Blake held CIO positions at Optum Care and MedExpress and had earlier career stops at Aetna, Coventry Healthcare, Highmark Blue Cross/Blue Shield and Deloitte.
Blake earned his bachelor's degree in computer science from Slippery Rock University and a master's in public management from Carnegie Mellon University.
-30-
About North American Dental Group
North American Dental Group (NADG), based in Pittsburgh, Pennsylvania, was co-founded in 2008 by Ken Cooper and Dr. Andrew Matta. NADG was created to transform the dental experience for patients, clinicians, and its support teams and today consists of a network of 250+ supported dental practices across 15 states. The values of maintaining an emotionally intelligent approach, being thoughtful educators, and displaying a healthy bravado fuel its day-to-day patient care and operations. These founding values are alive and well as NADG celebrates its pioneering spirit by solidifying its partnership with Jacobs Holding AG. For more information, please visit: www.NADentalGroup.com.
For Further Information Contact:
Reginald Fields
FieldsR@nadentalgroup.com
614-537-7943